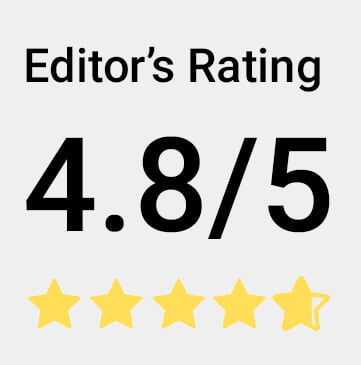 Envato Elements is a service by Envato and a leader in digital products. By offering access to an impressive, growing library of high-quality assets, it empowers creators and designers while providing them with original content they can use commercially. Envato Elements includes WordPress plugins and themes, HTML templates, fonts, graphics, illustrations, photos, audio files, videos, and other assets. In this review, I will show what this service has to offer and its advantages and disadvantages.
Envato Elements subscribers have access to over 1,200 eBooks and video courses from EnvatoTuts+ which means you can listen or watch creative content every day for a year and that's 1 million digital assets and educational content under your belt!
Envato began in Melbourne, Australia as one of the largest online digital asset providers in the world. It is comprised of seven primary marketplaces:
Envato has made a name for itself by providing world-class digital products to design professionals and hobbyists. Founded in October 2006, the company started with templates but has since expanded its business to include marketplaces for designers and developers, a broad collection of web fonts, web themes, and more. Envato Elements was designed for "serious creators" seeking the tools and assets they need quickly.
What is Envato Elements?
Envato Elements is a paid membership service that provides unlimited access to over 2,400,000 assets that can be used on the payment page, these include images and video. There are two ways of subscribing which are monthly or annually (annually being cheaper than monthly). The most recent change is that customers who pay either monthly or annually get access to their 900 WordPress plugins.
With this service, you won't need to worry about any limits or how many credits you should use. This will give you the freedom of being flexible to try out different themes, graphics, and files so that you can experience what is best for your project before making a firm selection.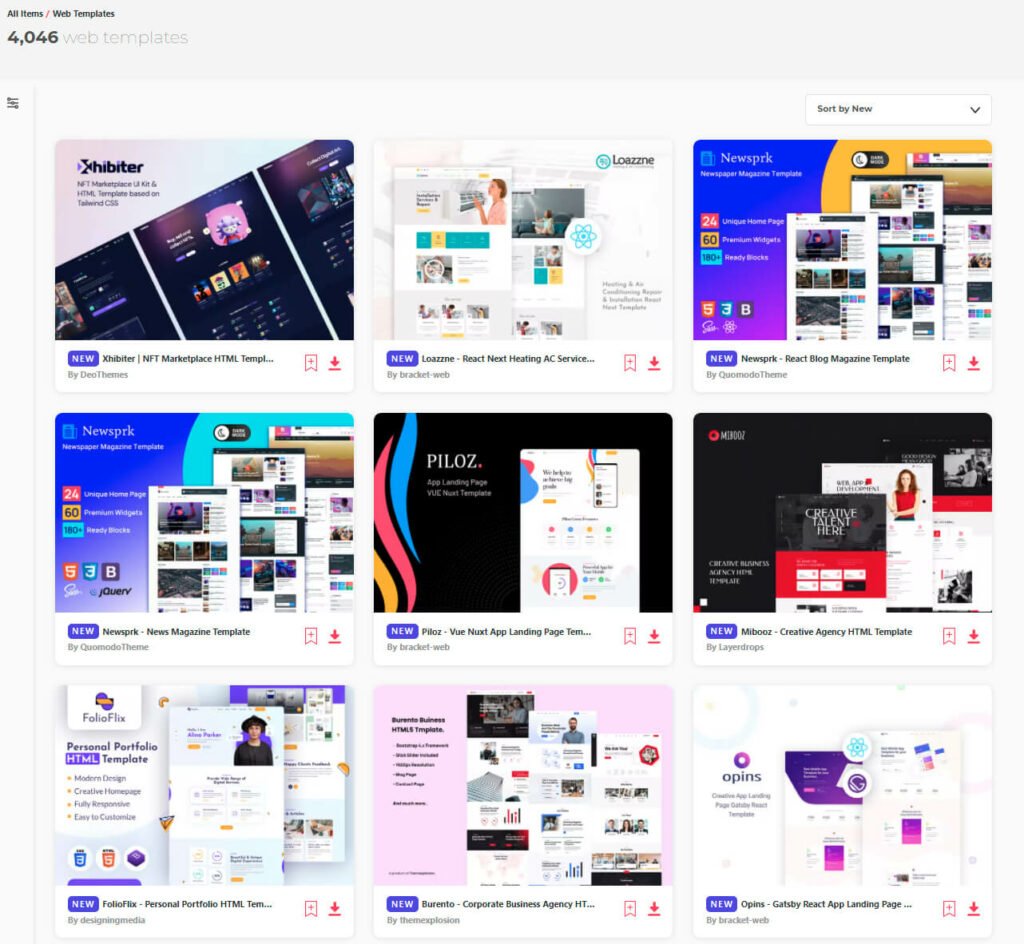 A global community of independent designers contributes their designs to Envato Elements. Designers are able to earn by contributing to the ever-growing database of digital assets available for purchase today. Over 50,000 independent designers from all over the world participate in the program which enables all designers on the site, even premium ones, to share revenue based on how their items are used in projects.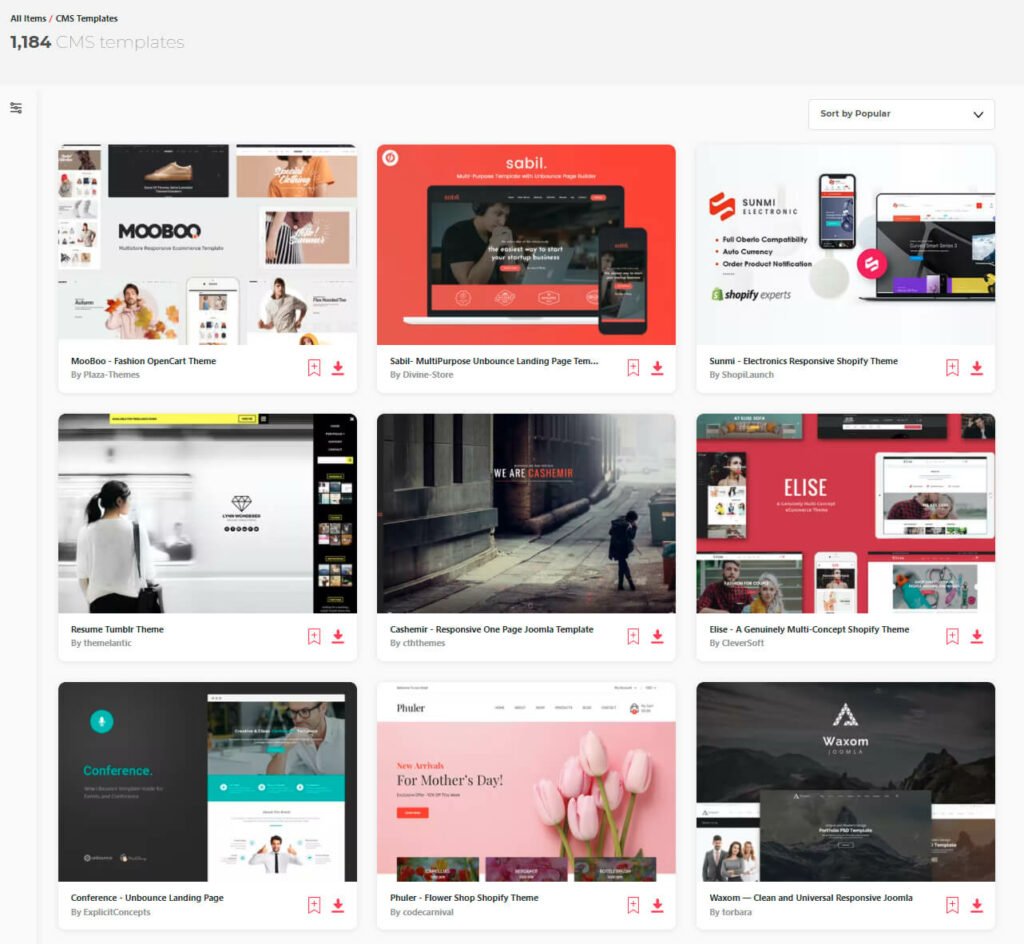 If you already have a WordPress website, I would strongly recommend checking out the Envato Elements plugin. The biggest benefit this plugin offers is having access to search the Envato Elements stock image archive from your WordPress admin area and adding media to existing posts and pages.
The WordPress Plugin comes with access to 80+ different template kits and over 1400 page templates. These kits and templates can be added to your site using Beaver Builder or Elementor.
Who is the Envato Elements Subscription Really For?
Here are some groups that might be able to advantage from using this service:
Those who compose music and need audio effects inserted into their compositions.
Bloggers who are searching for images to incorporate into blog posts that have high-quality content.
Entrepreneurs who could use ready-made business cards, stationery, and website templates.
Designers who want a wider selection of fonts, actions, brushes and layer styles.
Podcasters who could use a good audio engineer for their podcast.
T-shirt designers and creators who want to develop their own templates and graphics.
Vloggers who want to create new video content but are on a tight budget.
Website owners, agencies, and freelancers which need various WordPress plugins and themes that help speed up the web development process.
Web designers who rely on acquiring and editing templates to help them deal with the sites they're developing.
Anyone who creates or uses audio and/or visual content should consider Elements to be an essential addition to any toolkit.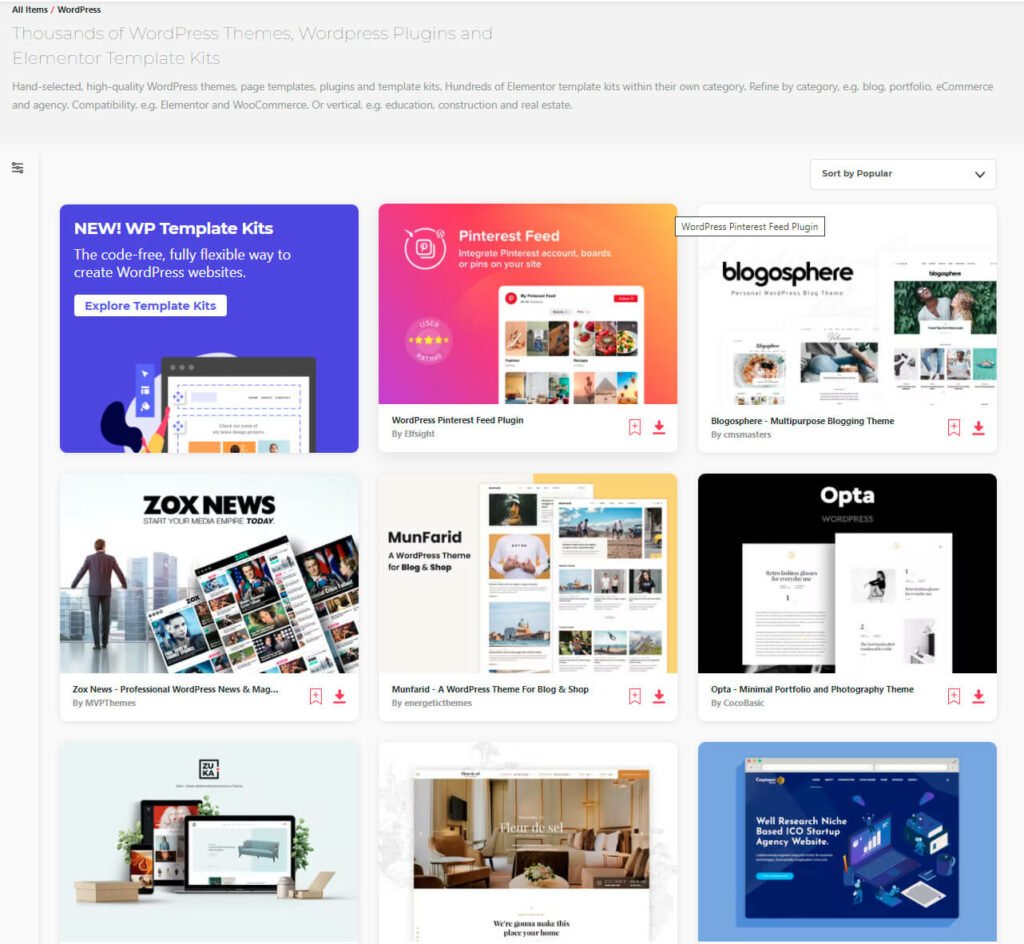 Using Envato Elements you can find all sorts of different images. You might be searching for the perfect picture to go along with your blog post or perhaps you're looking to streamline your workflow and combine templates, presets, and actions in order to speed up your workflow and just generally become more efficient. If you use WordPress with Hootsuite, then Elements is a must-have!
Those who want to use WordPress professionally can turn to Envato Elements for a variety of reasons. For example, the service boasts an impressive library of WordPress products that bloggers, website owners, freelancers, and more can find efficient ways to implement into their online presence.
What Do You Get When You Purchase Envato Elements?
As of the time of writing this Envato Elements review, their product portfolio includes:
WordPress Themes (1,116+ items) – Business, blogging, e-commerce, portfolio, multi-purpose themes, etc.
WordPress Plugins (502+ items) – Forms, email marketing, social media plugins, etc.
Photos (955,551+ items) – Many high-quality tech, people, food, landscape, etc. royalty-free stock photos.
Graphics (24,335+ items) – Plenty of objects, illustrations, icons, vectors and backgrounds.
Graphic Templates (52,716+ items) – UI and UX kits, infographics, and product mockup templates.
Add-ons (2,064+ items) – Presets, actions. layer styles, brushes, etc.
Fonts (6,666+ items) – Sans serif, seriff, decorative fonts, and more.
Presentation Templates (26,654+ items) – Keynote, PowerPoint templates, etc.
Web Templates (2,281+ items) – Admin, email, landing page, and website templates can be found here.
CMS Templates (993+ items) – Drupal, Ghost, Magento, Shopify, and Tumblr templates to use.
3D Renders (26,174+ items) – Renders for a wide variety of objects.
Stock Video (616,900+ items) – Motion graphics and stock video footage.
Video Templates (16,840+ items) – Product promos, broadcast packages, and titles.
Music (19,501+ items) – Many royalty-free idents and tracks to choose from.
Sound Effects (101,470+ items) – Animal, cartoon, game, and nature sounds.
WordPress plugins and themes are now available on the Envato Market at a very affordable price. It also comes with over 600,000 royalty-free stock photos from different photographers you can use in your design projects.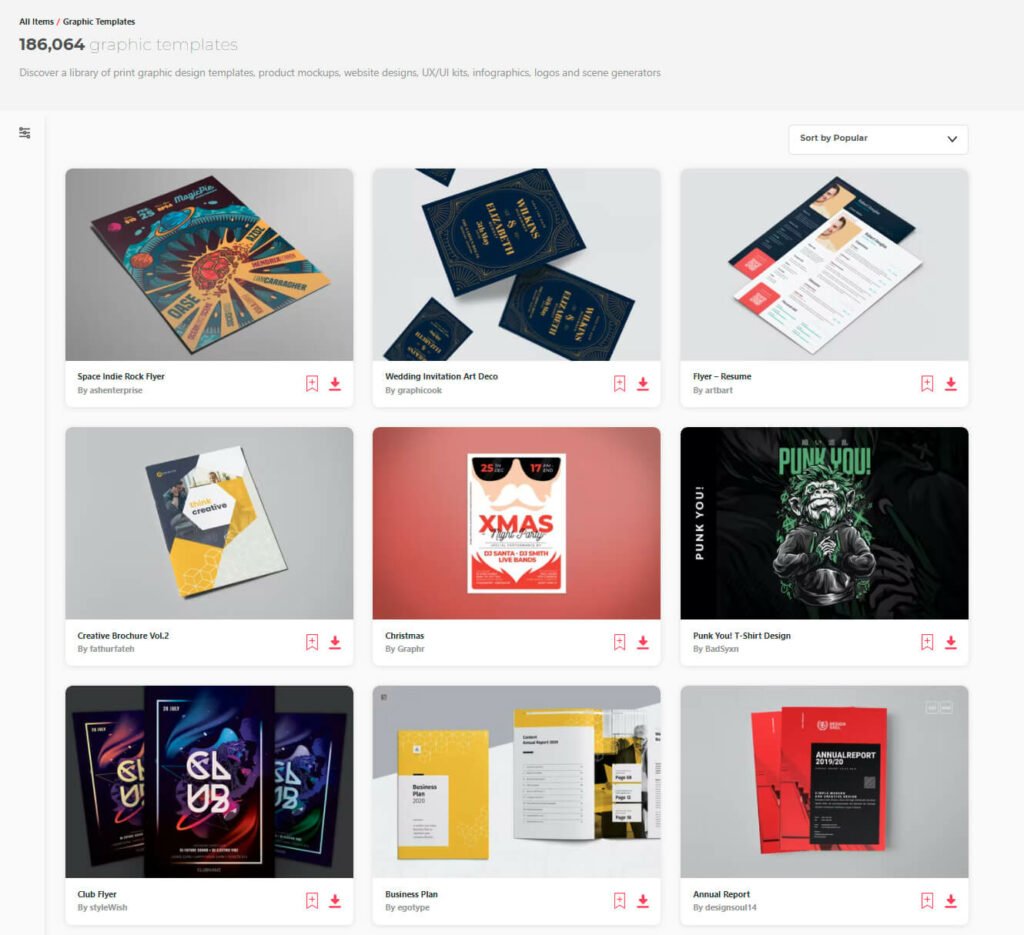 Envato Elements' resource library is always growing – there are new resources being added on a regular basis. However, the exact number of resources is not revealed publicly. It's easy to find a design that matches your chosen parameters. Most of the high-level categories are divided into subcategories to narrow down your search even further!
How Does the Envato Elements License Work?
Envato Elements allows for licensing simplicity. A commercial license covers downloadable assets in your product/app. Usage Terms can be reviewed here. This enables you to use those assets in your work with clients and your own work.
Envato Elements Licensing Explained:
A single commercial license
All items in Envato Elements have the same license terms. This allows you to use items for both client work and personal projects.
Register items each time they are used
Whenever you download a product you'll be getting access to an ongoing license that's good for a single-use. If you want to re-use one of these items, all you have to do is go to your downloads and register the item again so that it can continue being used in another project.
Certain common-sense limitations apply:
You can't re-sell, or re-distribute items;
You can't use items in on-demand services;
You generally can't use items as the basis for merchandising. For example, printing a logo from Envato Elements straight onto a T-shirt is not allowed. See clause 13 below for the relevant terms and conditions; and
You can't use music items in a Broadcast presentation.
What happens if you stop using Evanto Elements
If you've paid for access to the Envato Elements library, you can use any of the resources available in that library for projects with clients. If you cancel your subscription, you can't download any more resources.
As pointed out, items that you've already downloaded and registered for a project before the subscription was canceled will still be available for use for that particular project.
Envato Elements User Experience
Envato Elements is well designed with a simple layout making it easy to navigate. They offer free sample content that encourages potential customers to experiment with their products before deciding whether or not to become an actual paying client. This can be done simply and without any pressure; clients are given the time and space required for them to feel like their experience is valuable. And once they have found something that has caught their interest, it only takes a few minutes from creating an account through to downloading your selected items!
After you create an account through Envato, you can choose between the monthly plan or the yearly plan. The yearly option is available and costs less but requires the purchase at one time rather than being able to renew your plan each month.
When you've found an item that you like, you can learn more about this asset on its own page before deciding whether or not to download it. When you're ready, click on the "download" button so that it takes you to a page where your purchase will be processed.
Before you can download an asset for use, you have to register it with a Project. You also have the option to download it for trial use.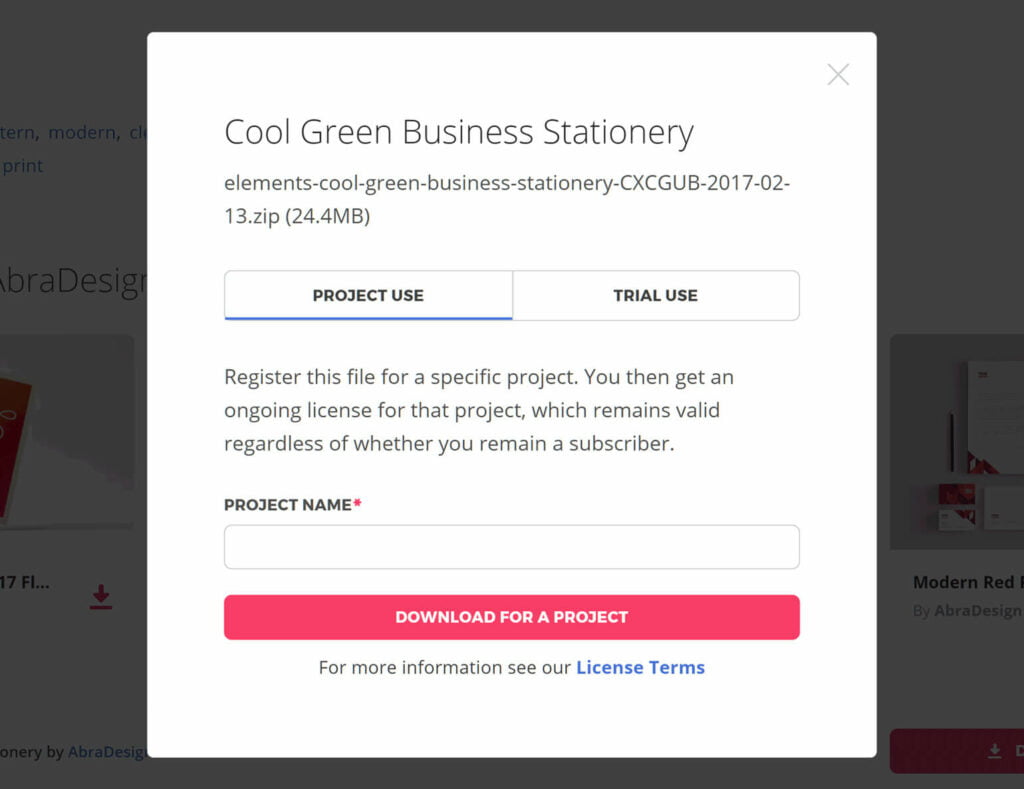 The second option is perfect for those who are curious to learn more about an item before deciding whether or not they want to give it a try. Once a trial period has ended, the user can continue taking advantage of the digital product even if they cancel their plan.
Items that you select will be downloaded in the form of a zip file. You may choose to extract the necessary files to your computer. However, please be advised you will need compatible software to open these documents for display on your computer.
You can use a variety of file formats for an image or graphic. Many programs support PNG and JPEG versions of an image or graphic in addition to their native format like .AI (Illustrator) or .PSD (Photoshop). Using a variety of file formats can allow you to use the image for both web and print without having to worry about how it will display online versus offline.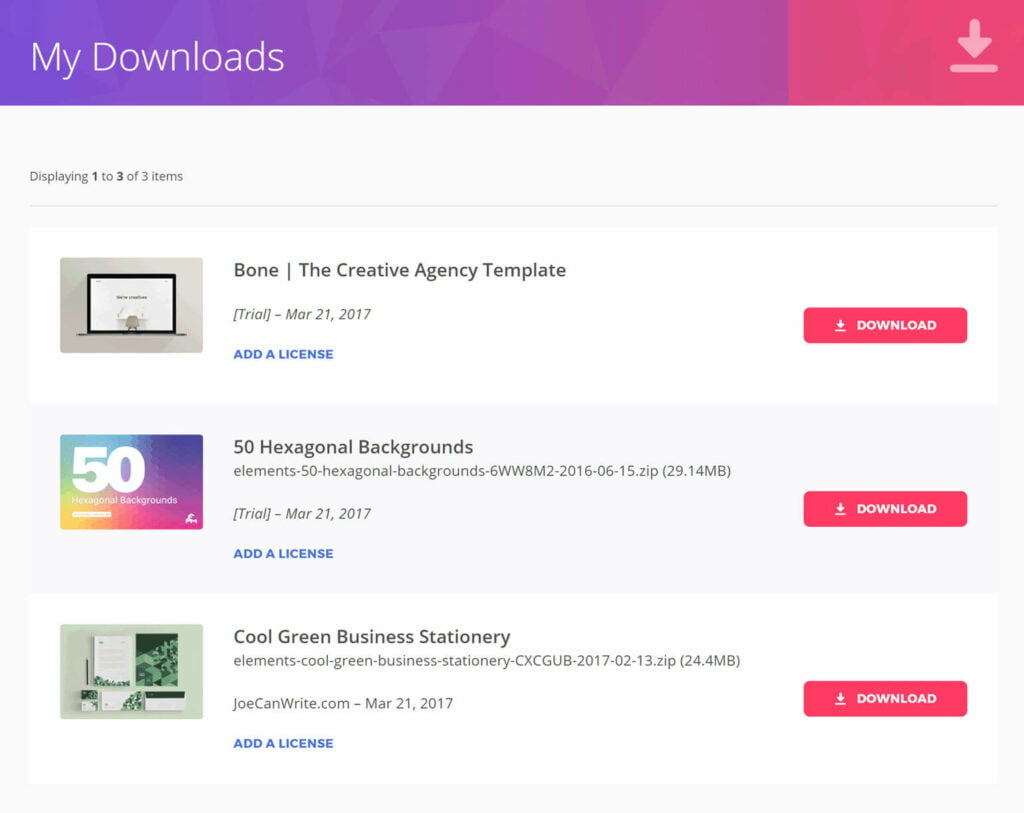 You may examine the products you've downloaded from your dashboard when signed into your Envato Elements account. This makes it simple to rapidly download anything again in order to register it with a different project or to add a license to a trial item in order to utilize it on a live project.
How To Find Items You Need in Envato Elements?
When it comes to finding the perfect asset for your needs, you may have a hard time finding what you're looking for. Fortunately, Envato makes searching for your IDEAL asset easy by providing you with results based on popularity, relevance, and more!
You can sort and filter many different things to help you find what you are looking for quickly. The search box is at the top of every page and you can refine it even further using drop-down boxes.
After you select "Browse" on the top of a page, you will automatically be forwarded to that page's "All Items" page. Here you should first see a list of item categories on the left side of the screen. Below this section should be an assortment of items pertaining specifically to those categories. You can click through each of these items in most cases, although sometimes full-page previews are featured instead.
Hovering over the Browse button on any page of Envato Elements will display a list of categories and subtypes you can choose from. This menu page can be accessed from any page on Envato Elements website.
Adding a filter to your search can also help you find items that would usually be difficult to locate. A filter gives you extra control over what information you see in the results list. The filters work by displaying an extras side panel within each search result, where you can uncheck any boxes you don't want to see and select ones that will be displayed instead.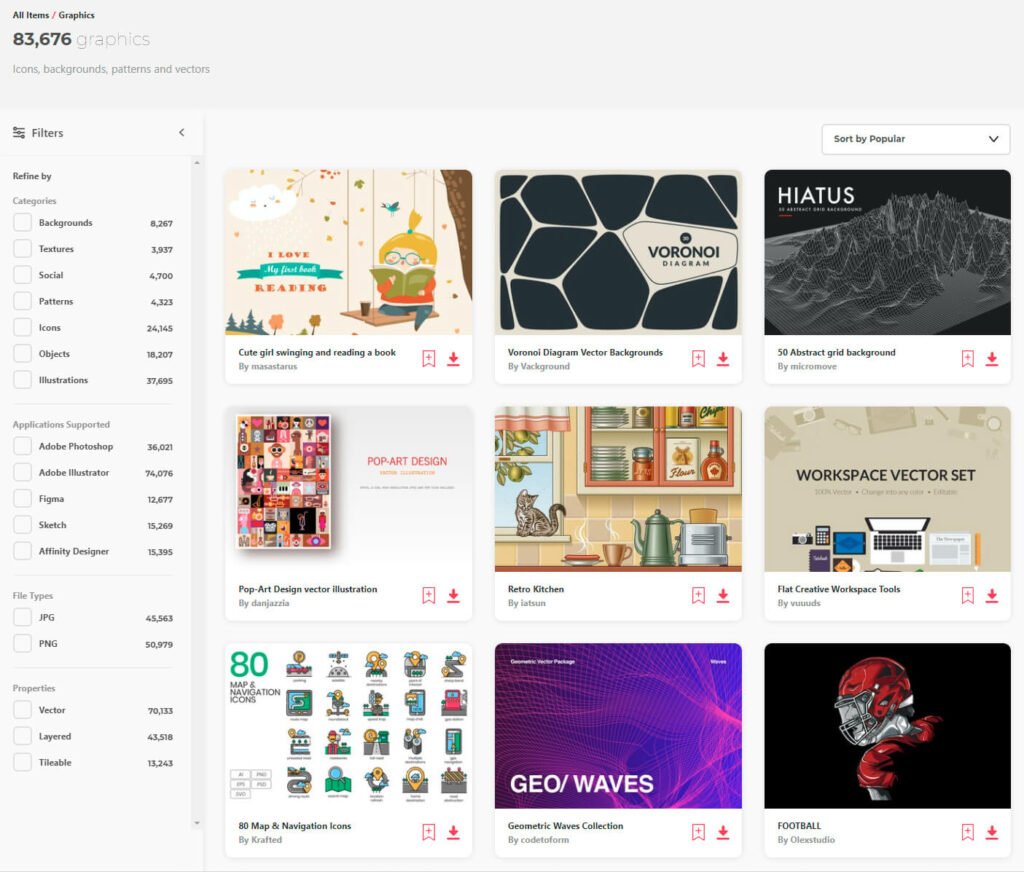 For example, if you need to find a fitting theme template that works well with Adobe Photoshop, you might only want to see suitable items when searching. When there are millions of items at your disposal, it is essential that the engine considers proper search functionality.
If you have the right keywords, using the search bar available all across our website may be sufficient. However, in some cases, people may prefer to use categories menus and options like filters when searching.
Don't forget to look below the main description area to see related items that are displayed.
Pros & Cons
The following are a list of the benefits and drawbacks to using the Envato Elements service:
PROS
A single subscription grants access to unlimited downloadable content
All items may be used with a single commercial license.
New products are added on a daily basis
A huge collection of themes, photos, videos, templates, and design assets is available.
Price is reasonable
Premium access to EnvatoTuts+ is included with each membership.
It's a great deal at an adequate price.
CONS
It's a mixed bag when it comes to quality.
Envato Elements has a large selection of templates, images, stock videos and photos, website assets, typefaces, sound effects, music, 3D components, and more. However, when you look at the collection of photographs in some cases it might appear like they're out of date; instead, it's made up of shots that didn't sell
Finding the appropriate graphic may be difficult.
If you're searching for images to use on your website or social media, a big collection of stock photos means you'll spend more time filtering through them until you find the right pictures for your needs.
It's not unusual to download pictures only to discover that they aren't of good enough quality. However, with so much stuff to search through, you'll undoubtedly locate relevant and useable material.
Envato Elements has it all in one place. You may, however, need to search exhaustively for the ideal images and still be dissatisfied.
Everyone has access to the same materials.
The disadvantage of having access to identical files is that it's accessible to all users. This means you may come across or hear the same items being utilized by other businesses, bloggers, or competitors.
This is why small businesses only employ original material. They own all of the content they utilize, and it may be utilized in any way they see fit.
When you buy stock material, keep in mind that you are not really acquiring it. You're simply obtaining a license to use it from someone else.
No update or support notification for any items
Unfortunately, Envato Elements does not provide any technical assistance. This is due to the fact that it is an unlimited subscription and that all material comes from independent creators.
In most situations, this isn't an issue. It might be a cause for concern for web designers seeking web templates, WordPress plugins, and themes to purchase.
There are no item upgrade or update notifications either. You'll have to search for any upgrades yourself if you're using a current product and want to know whether they've been updated.
Smaller collection than traditional stock marketplaces
Envato Elements has a considerably smaller collection than similar creative stock marketplaces such as Adobe Stock, Pond5, or Shutterstock. One of the primary distinctions between these businesses is that they either provide a limited subscription plan or charge you for each item you use.
This may be quite costly, especially if they limit you to a certain number of daily, weekly, or monthly downloads.
Each Envato Elements membership gives you unlimited downloads. It's worth noting that their Video Template and Stock Footage collections are still new, so there's plenty of room to grow. I'm sure the firm is already working on expanding these areas.
Envato Elements vs. The Competition
There are several sources for images and other assets for your website. The majority of them come from free or commercial providers. Each option has its own set of advantages and disadvantages.
Small businesses and individuals may benefit from free services, which are popular among consumers. They typically have a high number of low-quality items or a small number of high-quality ones, however.
The most popular items from free sources are frequently used across the internet. Purchasing a commercial service is a more efficient approach to gain access to additional high-quality photos and other materials. The cost of premium services such as Shutterstock, on the other hand, might be prohibitive.
Envato Elements is a paid membership that sits in the middle ground between free and premium. It offers members access to an increasing number of high-quality goods.
If you're looking for a broad range of goodies, Envato Elements is the way to go. However, if you simply require stock images, it would be preferable to use a website or service that is solely focused on providing them.
ENVATO ELEMENTS VS SHUTTER STOCK
Graphics – Psd, Vector, Icons

Unlimited assets

$33/month or 198/year


10 Images

$49/month
$29/month if paid yearly

1 simple commercial license

Standard License

Enhanced License (Only for on-demand packs)

Download unlimited number of products
NOTE: The prices and services mentioned in the comparison table are based on current information. Because services get upgraded and modified, the facts stated in the table may become outdated. Please consult with official websites for the most up-to-date information.
What Is The Cost Of Envato Elements?
Subscriptions to Elements provide access to over 1.6 million Envato Elements digital assets and nearly 500,000 stock photos on Twenty20. Each service is also accompanied by TutsPlus eBooks and online courses.
The yearly membership fee is just $16.50 per month (for people in Europe, the cost is 14.50€/month). If you opt to pay monthly, your price is $33 per month (29€/month in Europe).
Students can get an additional 30% off a subscription by providing their student email address when creating an account. Envato Elements discounts are available to eligible non-profit organizations.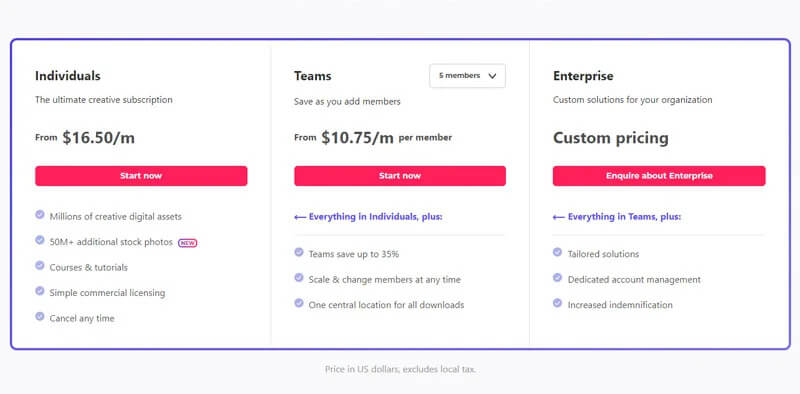 There are no long-term obligations or contracts. You may pay either yearly or monthly, and you have the option to cancel your membership at any time.
With each subscription, you have unlimited access to digital items. Keep in mind that downloading an asset does not imply you own it.
For example, you won't be able to download something then print it on T-shirts to sell commercially or resell it afterward. Read Envato Elements' terms carefully so that you know exactly what is and isn't permitted.
Conclusion of My Envato Elements Review
Envato Elements is a fantastic service. For just $33 per month (or $16.50 per month if you pay yearly), it provides you access to a huge selection of high-quality digital assets.
As a blogger and website owner, I'm always in need of images for my blog pieces, tweets, and other social media posts. Envato Elements is particularly beneficial to web developers, graphic designers, and other creatives who work with the internet.
A great benefit to using this service is that you may download all of the fonts and website designs necessary for client projects. Stationary design templates are available in a variety of styles, so business owners who need appealing stationery templates can use this service to their advantage.
Envato Elements is an even more appealing option thanks to the inclusion of WordPress themes and plugins. My major concern with this service is quality control but so far, all items seem to have been produced using very high criteria.
The Envato Elements subscription gives you access to unlimited downloads and as such doesn't pursue signups for long-term contracts. You can cancel your subscription at any time, but you also don't have to worry about being tied down to a specific term or timeframe, so it really is a win-win situation!
Just like any other subscription-based service, you have to use it often enough to make the purchase worthwhile. If you don't need unlimited photos or downloads then you're probably better off just downloading the songs and videos that you want on a case-by-case basis.
However, if you pay for an annual membership, it will only cost you $16.50 each month. You're not forking out hundreds of dollars as you would with other popular content services.
For some customers, Envato Elements will be a one-stop shop that offers everything they could possibly desire. For others, an Envato Elements membership is a cost-effective supplement to their other asset purchases.
Based on the current collection of assets accessible from Envato Elements, this service comes highly recommended for anybody in need of a consistent supply of WordPress themes, plugins, graphics, templates, mockups, and a variety of other visual material for a low cost. Because you may keep using any products you've downloaded and registered after your membership expires, Envato Elements is still an excellent value proposition even if you only require a few items for a project.
I highly encourage you to check out Envato Elements' website to see what they have to offer. It may help you better appreciate the many high-quality items available in their repository.