Few people know that Adobe Photoshop was created over 32 years ago by two brothers, Thomas and John Knoll. The brothers were working on a project for the University of Michigan at the time and decided to create a program that could improve image quality.
The first version of Photoshop was released in 1990, and it has since become the predominant industry standard for digital image editing. The layers and masks that form the core features of Photoshop's power were an innovation that transformed digital photography. The use of such layer-based editing means you can build very complex images and create incredible works of art using this method.
The history of Photoshop is full of fabulous tales surrounding the development of this now ubiquitous piece of software. The following article will explore the origins and ongoing popularity of Photoshop, as well as some surprising facts you might not know about the product…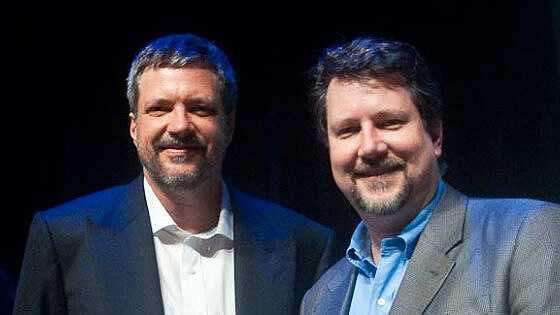 1. When was Photoshop Invented
Adobe Photoshop was invented by Thomas and John Knoll in 1988 and at that time was called Display. The brothers were working on a program to display grayscale images on a monochrome monitor and Thomas came up with the idea of creating a program that could manipulate digital images.
The first version of Adobe Photoshop, which was released two years later in 1990, had a basic suite of tools including cut, paste, and smudge. The earliest users were established working photographers who quickly became reliant on the software for their work.
The introduction of layers and alpha channels transformed photography because it meant an image could have more depth by layering together multiple images, rather than having one flat plane like traditional film processing techniques. The full release of Photoshop 1.0 came in February 1990 with the initial purchase price set at $895.
The popularity of Photoshop exploded and a couple of years later Adobe Systems set up a dedicated development team to work on the program. The majority of the early developers were professional photographers who had been using Photoshop since its inception.
2. The Introduction of Layers and Masks
The introduction of layers and masks in Photoshop 1.0 was a game-changer for digital photography. The ability to layer multiple images together gave photos more depth and allowed for more creative editing possibilities. This feature has remained a core part of Photoshop's power over the years, and it is still one of the most popular features among users.
The introduction of masks was also significant because it allowed photographers to easily edit different parts of an image without affecting the rest of the shot. The ability to layer images means you can build up very complex edits while non-destructively editing your photos.
3. Early Versions
Photoshop 1.0
Photoshop 1.0 was the very first Photoshop version, released back in 1990 by Thomas and John Knoll. The brothers created the software to help with their own graphic design work. The first version was very simple, with just basic tools for editing and compositing images. This was the first version officially branded as an Adobe Product.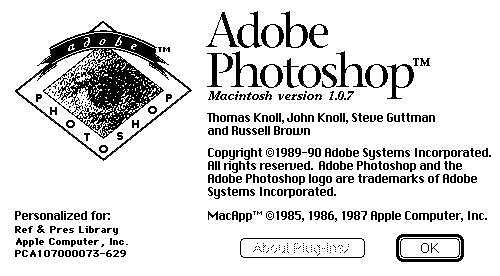 Photoshop 2.0
The next significant release was Photoshop 2.0, which added support for color images and layers. The ability to stack multiple images on top of each other quickly became a key feature of Photoshop and opened up all sorts of possibilities for creative photo editing.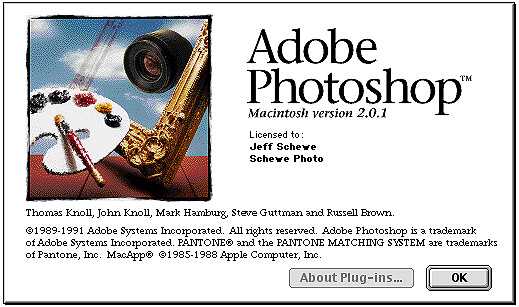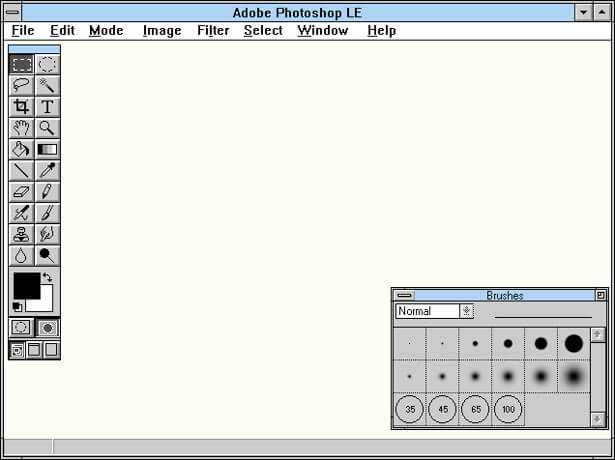 Photoshop 3.0
It was with Photoshop 3.0 that Adobe really began to develop the software into the powerhouse it is today.
This release added the Pen tool, which is still a vital part of the Photoshop toolkit. The Invention of the Pen tool helped Photoshop users create clean, precise lines for photo editing. This tool is used to create vector graphics and allows you to edit individual points on a path. It is a precise instrument that can be used to create incredibly detailed and accurate paths for precise edits. The Pen Tool is still a staple tool among Photoshop users and remains one of the most important tools in the Photoshop toolbar.
The Rubber Stamp tool was also added in this release, which allowed pixel-perfect copy and paste within images (without having to resort to special tools or shortcuts).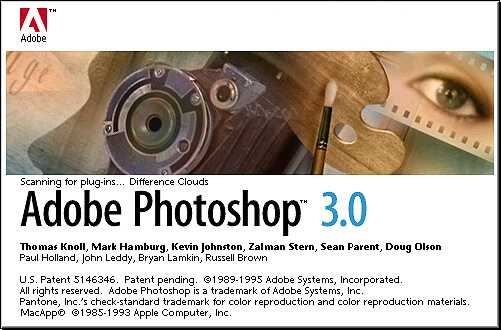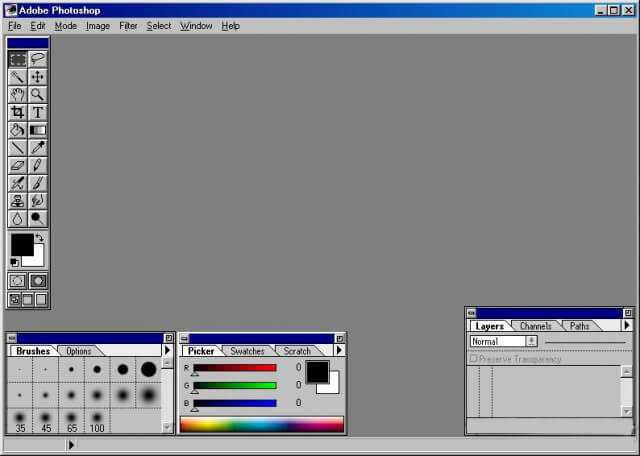 Photoshop 4.0
Starting with Photoshop version 4.0, Adobe began to move away from the basic raster graphics editor idea and develop Photoshop into an industry-standard application for digital image editing.
The next release (4.5) added support for CMYK color which had become the standard color mode used by print publishers at the time., 16-bit images (greater than the usual 8-bit), grayscale images, and finally multi-image files.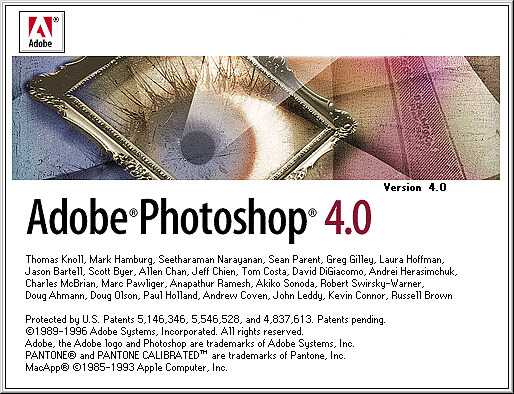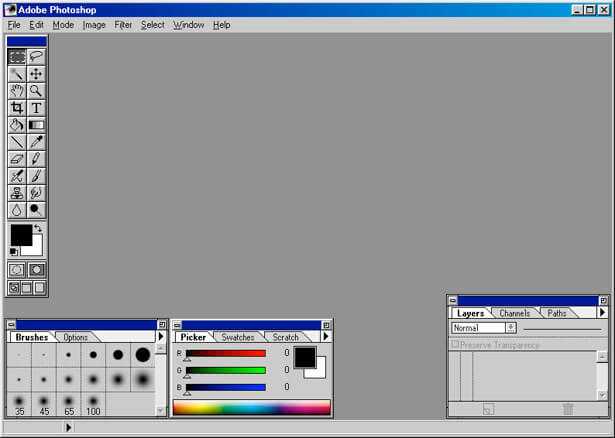 Photoshop 5.0
It wasn't until version 5.0 that Adobe developed support for video with the addition of timeline support.
Photoshop 5.5 added a few important features to the basis of 5.0, including the "Save for Web" feature that helped designers who created web graphics.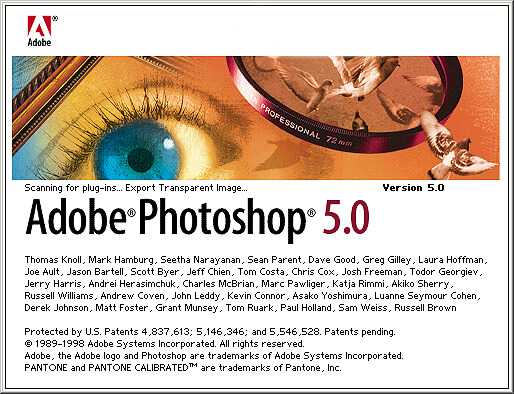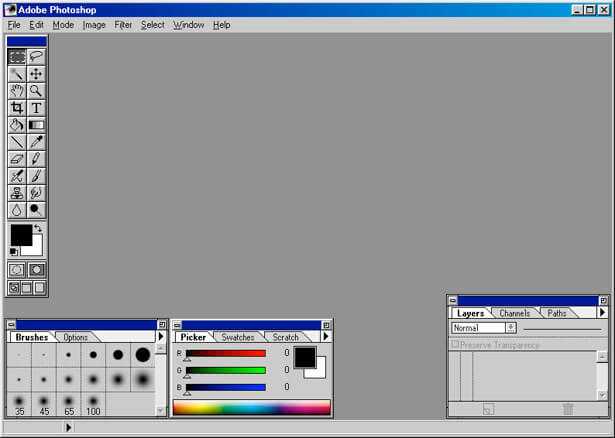 Photoshop 6.0 & 7.0
The late 1990s and early 2000s were significant years for Photoshop as it continued to be developed into a more powerful tool.
In September 2000, Photoshop 6 was released and brought with it a host of new tools. The most notable of these is probably Warp Transform, which lets you distort images to create effects such as the bulging eyes. The 3D tools were also much more advanced in this version.
The addition of more advanced tools, such as the Healing Brush (version 6), the Color Replacement Tool (version 7), and Vanishing Point (version CS) helped make it more versatile than ever before.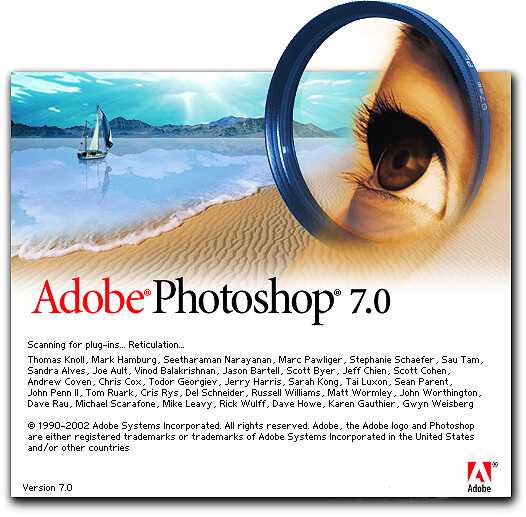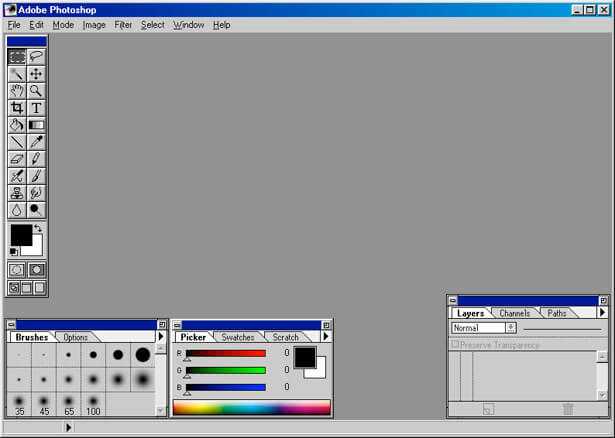 4. Adobe Creative Suite
The Adobe Creative Suite was released on September 29, 2003. It is a comprehensive set of tools for graphic designers, photographers, web designers, and other creative professionals. The suite includes applications such as Photoshop, Illustrator, InDesign, and Premiere Pro, which allow users to create and edit digital images, graphics, videos, and other multimedia content.
The Adobe CS has been a key part of the Adobe product lineup for many years, and it continues to be one of the most popular sets of tools among creative professionals. The latest version Adobe Creative Cloud (CC) was released in 2013 and includes many new features and enhancements.
Photoshop CS
Adobe Photoshop CS was integrated into the Adobe Creative Suite in October 2003 as an update to Photoshop 7.0. It had several new features, including support for CMYK color mode, the ability to create and edit type styles, and the introduction of the History palette. The History palette allowed users to track the steps they had taken to edit an image and undo them if necessary. This was a significant development because it meant that users could experiment with their photos without worrying about making mistakes.
The other big addition to Adobe Photoshop CS was Adobe Bridge, which was the main file browser within Photoshop. The ability to browse through files quickly became an essential function of Photoshop and Bridge was the only way to do it until newer versions of Photoshop were released.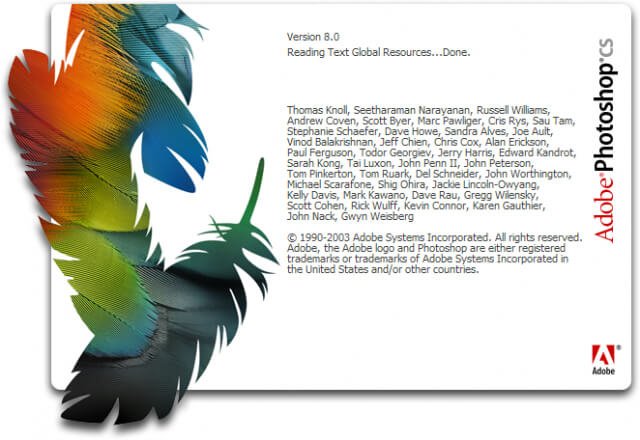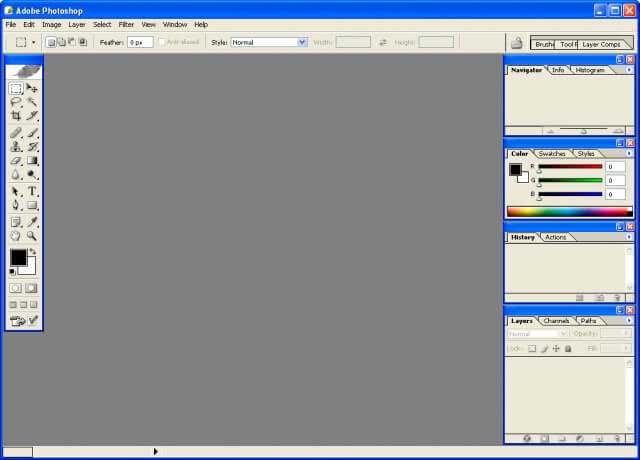 Photoshop CS2
The popularity of this release meant that Adobe decided to offer a downloadable update with additional features for users who wanted them. Adobe named this update CS2, and it was released in April 2005. The update included a number of new features including HDR imaging options, integration with Adobe's Creative Suite products, automatic layer alignment to help with content-aware editing, an improved interface for working with 3D layers, improved support for digital video files, and smart objects.
The CS2 release also saw the introduction of Camera RAW with support for more than 80 camera models. The ability to edit raw images was a major addition to Photoshop and also meant that CS2 could open most raw formats with ease.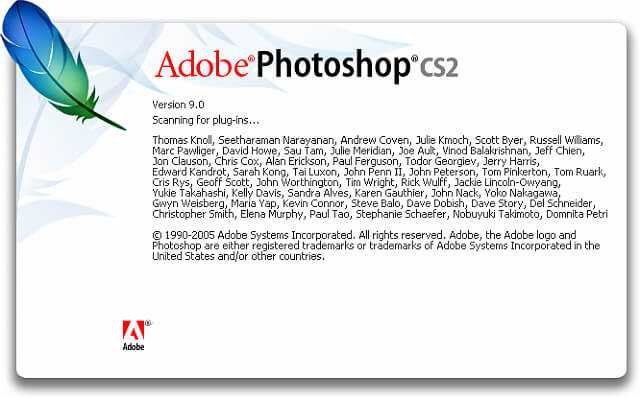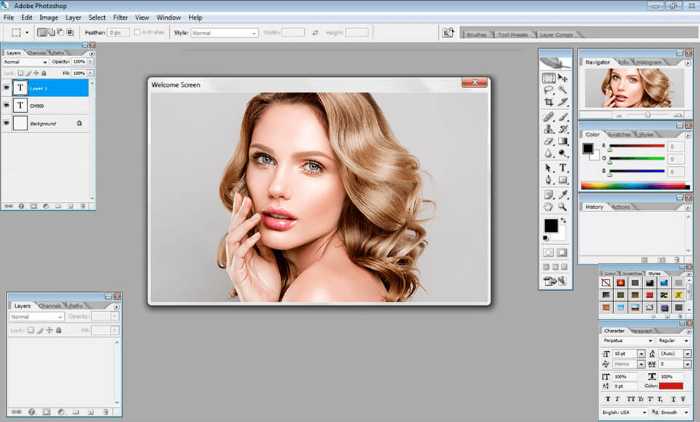 Photoshop CS3
The release of Photoshop CS3 came in 2007 after Adobe released the Creative Suite 3 (CS3) update, which included Photoshop as one of its main components.
The interface had changed very little from CS2, but the most notable addition was the introduction of Adobe Bridge CS3.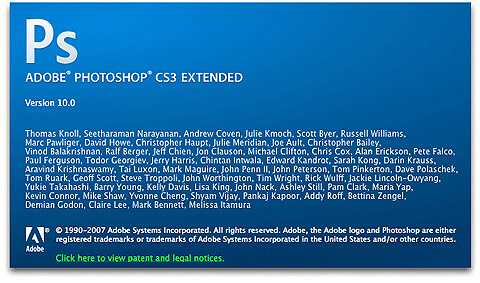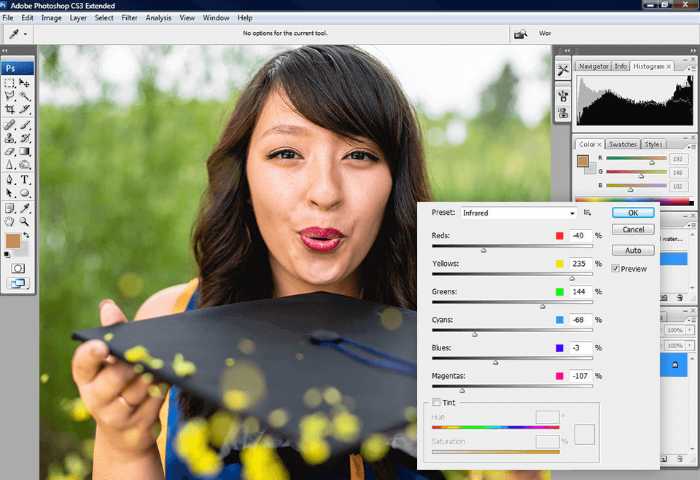 Photoshop CS4
The release of CS4 came in 2008 and added 3D editing features to Photoshop for the first time. The new features included the ability to import and edit files from 3D imaging software such as Maya, generate simple 3D objects, and use materials and textures on separate layers.
The other major addition was Adobe Camera RAW 6.3, which added support for more camera models including the Nikon D2Xs, Nikon D80, and Canon PowerShot S90.
Photoshop CS5
The release of CS5 came in 2010 with some notable additions including Adobe Mini Bridge, the incorporation of Smart Filters, color range selection options, and the reintroduction of 3D layers.
The CS5 release also included a new feature called Content-Aware Fill, which was designed to allow users to remove objects from images with minimal effort. The main issue with this feature was that it could only detect edges when the user drew lines for it to follow. The process could be very time-consuming because of this limitation. The CS5 release was the last version of Photoshop to be released as a stand-alone product.
The CS5 extended version was still available for Creative Cloud subscription users, but the "full" version was discontinued and replaced by the Adobe Photoshop CC release in 2013. The main change with this release was that it became part of Adobe's Creative Cloud service, which meant that it required a subscription to use.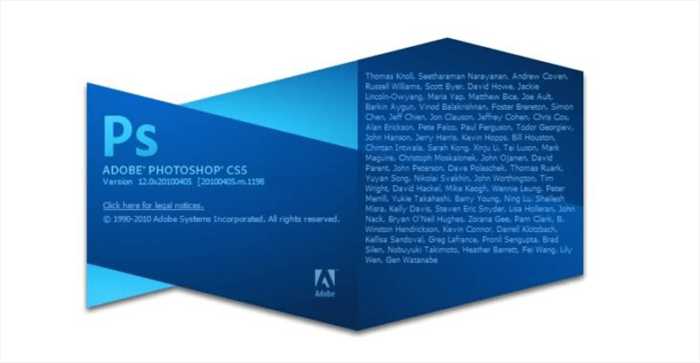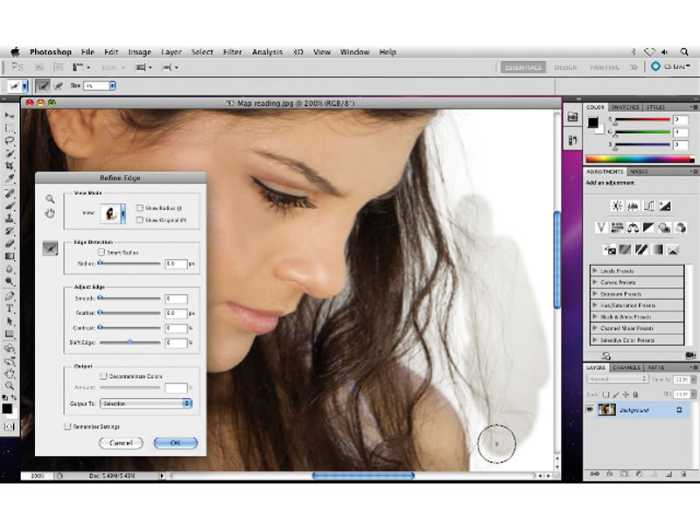 5. The Release of Photoshop CC
In June 2013, Adobe released Photoshop CC, the latest version of its flagship image editing software. The new version included a range of new features and enhancements, including a redesigned interface, a new blur gallery, improvements to the Content-Aware Fill feature, and more. It also included support for the new 64-bit architecture, which allows it to take advantage of the extra processing power available in modern computers. Thanks to that Photoshop CC is now one of the most powerful photo editing tools available.
Another important change with the release of Photoshop CC was that it became part of Adobe's Creative Cloud service. This meant that users had to pay a monthly subscription fee to use it.
While this caused some controversy at first, it has since become the norm for software products. The main benefit of this change is that Adobe is able to continually update Photoshop CC with new features and improvements, which would not be possible if it was only released as a single version every few years.
The Creative Cloud service also provides users with access to Adobe's other products, such as Photoshop Lightroom CC and Illustrator, along with other tools that are designed to work together. The overall result is that it allows photographers, graphic designers, and others to use all of the tools they need in one place.
While Photoshop 2020 drops the CC branding in the name, the functionality of the Creative Cloud wasn't removed with this version
Adobe Photoshop 2022 is the latest version and was released in February 2022.
This version offers a number of new features to help you edit your images more easily and effectively.
The Object Finder is a powerful tool that allows you to quickly locate and select any object in an image, which can then be edited or masked as required. The Mask all Objects feature makes it easy to mask multiple objects in a single step, while the Landscape Mixer allows you to create beautiful landscape images with ease. The Color Transfer & Harmonization toolset helps you to transfer colors between images and harmonize color tones for greater consistency.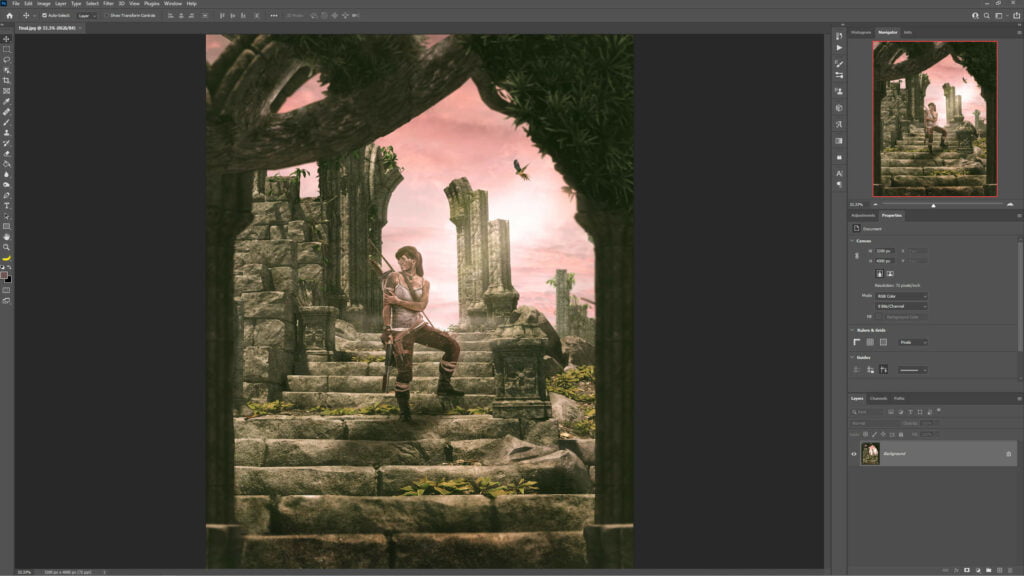 6. The Importance of Adobe Creative Cloud
The Adobe Creative Cloud is a subscription service that gives users access to a suite of software tools for graphic design, video editing, web development, and more. The most recent version of Photoshop is only available through the Creative Cloud, and many professional users find this to be a hindrance. However, the Creative Cloud does offer other benefits, such as frequent updates and a large community of users who can help with support.
The Creative Cloud is also relatively inexpensive, especially when compared to the purchase price of Photoshop or other Adobe software. The subscription fee starts at $9.99/mo for a plan that includes just one application and can be as low as $39.99/mo (limited-time offer) for a plan with access to all of the apps in the Creative Cloud Suite. The cost varies according to your country, and Adobe may periodically update the Creative Cloud subscription rates.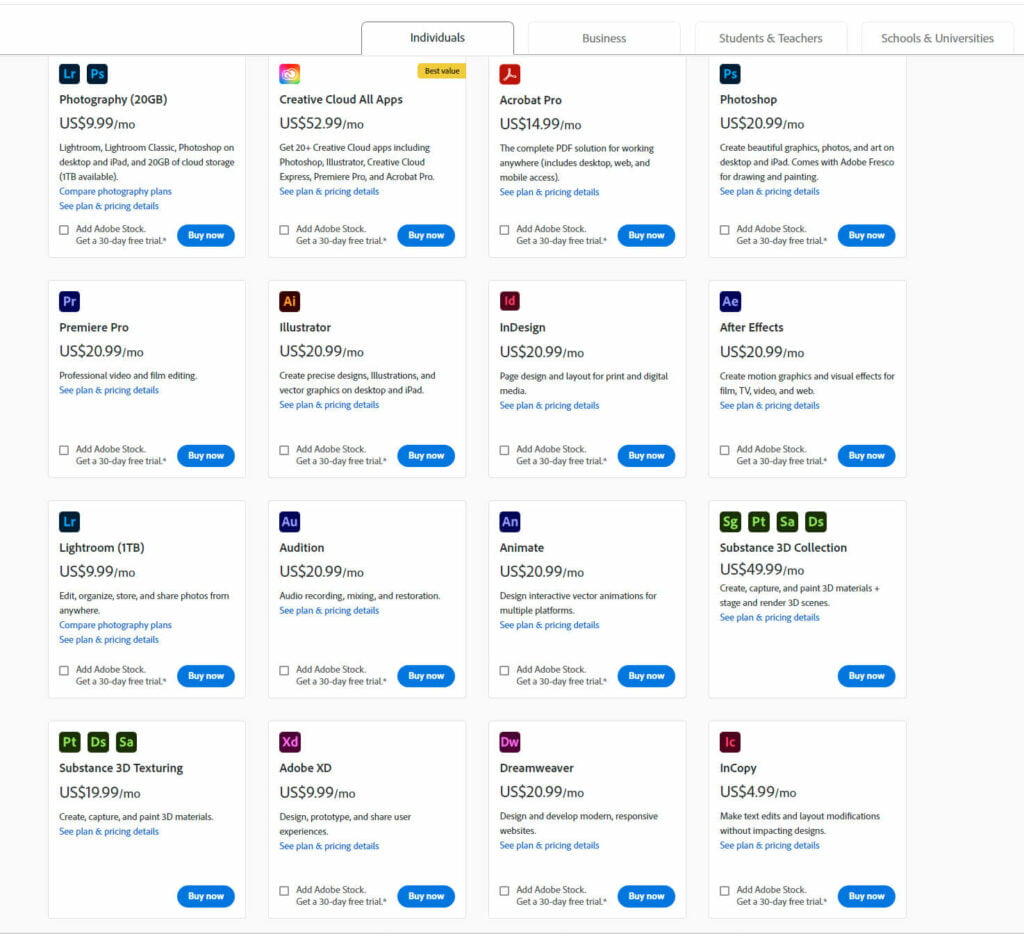 The Creative Cloud is meant for professional designers or artists who work with a variety of software tools on a regular basis, but it can be a viable option for anyone looking to improve their graphic design capabilities.
The primary limitation is that you have to use Adobe cloud-based applications, which may not run as efficiently on your computer as the non-cloud-based programs. The Creative Cloud does have frequent updates to keep your software up to date with new features and security protections, but it can be inconvenient because you have to download massive files over a slow connection after other large cloud-based apps are updated.
7. Adobe Photoshop Elements
Adobe Photoshop Elements is a raster graphics editor created by Adobe Systems. It is a stripped-down, consumer-oriented version of Adobe Photoshop and was released in 2001. Photoshop Elements is much simpler to use than the full version of Adobe Photoshop, with fewer tools and options. But it still has all the essential features for basic image editing. It is ideal for photo editing, web designing, and simple graphic design work.
One of the main advantages of Elements over Photoshop is its price. The full Photoshop costs several hundred dollars, while Elements can be had for around $99.99. This makes it much more affordable for casual users and hobbyists. Another advantage is that Elements is much more lightweight and runs faster on older machines. The fact that Elements is more limited than Photoshop means the user experience is generally less complex and frustrating. The tools and features in Elements are easier to understand and use, so it's ideal for beginners.
Photoshop Elements includes many of the same features as Photoshop, such as layers, masks, filters, and adjustment layers. The main differences are that Elements does not support images with a size greater than 2 GB, and it has a reduced number of Adobe Camera Raw image profiles.
The Organizer, Image Browser, Photo Editor, and Fix tools are the core components of Elements that help users edit photos forward from raw camera files to finished work for print or sharing online. The remaining tools enable users to complete advanced projects such as combining multiple images, adding text to images, or creating panoramas.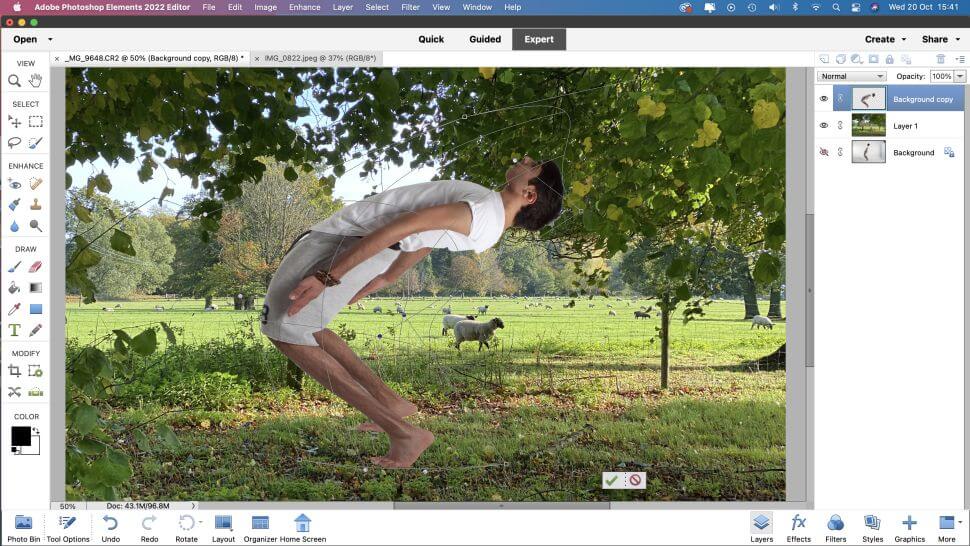 8. The Impact of Adobe Photoshop in Digital Editing
Adobe Photoshop has had a major impact on the world since it was first released in 1990. The ability to edit and composite images using multiple layers and masks has allowed photographers, graphic designers, and others to create incredible works of art. The software has also become the industry standard for digital photo editing and is used by millions of people around the world.
Adobe Photoshop is a program that has revolutionized the way digital images are edited. The ability to use layers and masks to create complex images means that users can do more with their photos than ever before.
Photoshop has also allowed for the creation of composite images, which are images made up of multiple elements. This allows for greater creativity and control over the images that are created.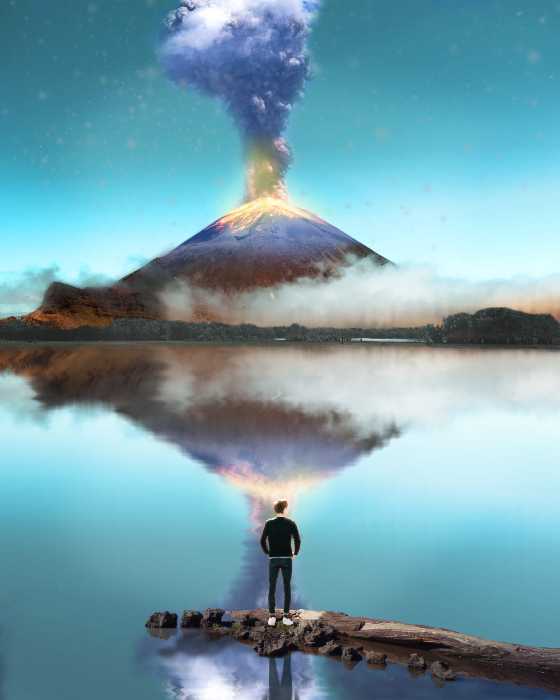 9. The Future of Photoshop
Adobe has already incorporated Artificial Intelligence known as Sensei in the program with the "select subject" option. A clever algorithm is used to determine which pixels are most likely included in the page's main subject.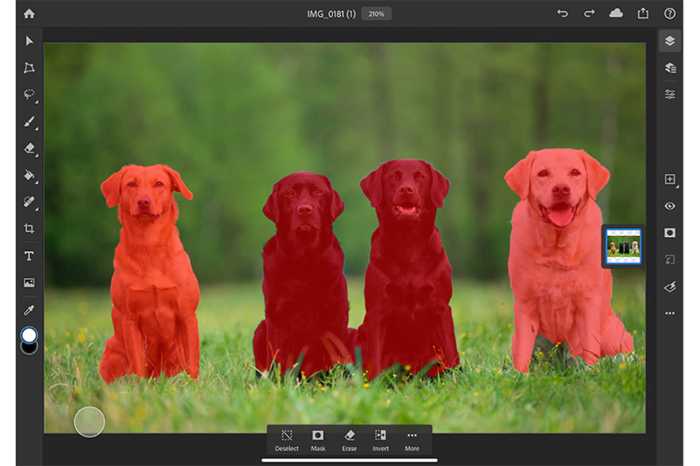 Photoshop will employ more of these algorithms in the future to assist users to determine their intent and speed up image editing for those who are familiar with it. This will speed up the workflow for artists and designers, freeing them to iterate and focus on creating rather than editing.
The future of Photoshop is full of opportunities and possibilities, and Adobe is moving fast in figuring out how to use these AI capabilities to make the user experience better.
The introduction of AI into Photoshop is an important step towards making it even more accessible to the average user, and it might open up Photoshop design to people who would not otherwise have attempted it. The sky's the limit for Photoshop's potential as Adobe continues to move forward with AI integration. The future of Photoshop is bright!
Conclusion
Photoshop is a widely used program for image editing, but many people don't know about its surprising history. The program was created by Thomas and John Knoll in 1988, and it has come a long way since then. Photoshop is now the predominant industry standard for digital photo editing, with a suite of tools that allow users to edit, assemble, and compose images using multiple layers and masks. Its layer-based editing capabilities are what make it so powerful.